Chicago Local 134 Supporters Group
In early 2020, I completely overhauled the website for Chicago Local 134, the supporters group for the Chicago Red Stars professional soccer team. The main goals were to let fans know how to join the supporters section at matches, sell merch and yearly memberships, and make the group look cool. I also had the site professionally translated into Spanish.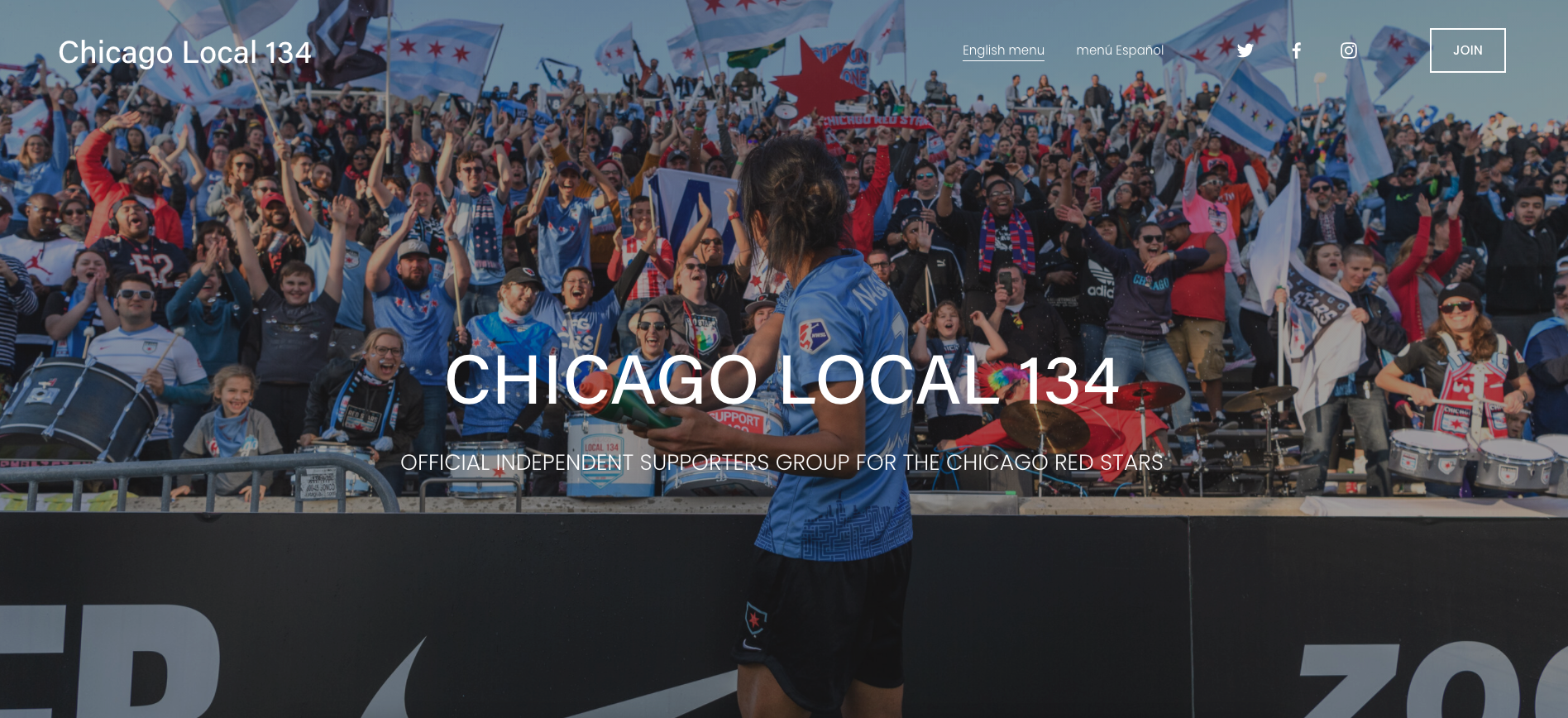 I also manage the group's social media accounts and create graphics to promote games, fundraisers, and more.
Joliet Slammers Videos (2014)
Joliet Slammers – Jackhammers #TBT Night
Before the Joliet Slammers, there was the Joliet Jackhammers and their beloved mascot, Jammer. The team decided to hop on the Throwback Thursday #TBT fad by bringing Jammer back for one night only. I created this video to build excitement for the game using old video footage.
Joliet Slammers – Star Wars Night
This is one of several videos filmed for the team's partnership with Harrah's Joliet. The videos needed to communicate the theme for the game, encourage fans to buy tickets, and spread the word that tickets could be taken to Harrah's for $10 in free slotplay.
Joliet Slammers – Team Ice Bucket Challenge to Support the Fight Against ALS
This was a quick video shot for the Ice Bucket Challenge featuring some good baseball players but questionable actors…